Good Morning Girlies!
So it's a bit of a different post today as it's one where I'm asking for your help! Basically I've decided now that I prefer cream blush to powder blush as I love the dewy glow that it gives and find that it goes on perfectly every time when I apply it with my Real Techniques Stippling Brush (there's a full review of that here-
amazing-real-techniques
). Out of interest do you prefer powder or cream blushes? Anyway, my favourite pink cream blush is the Maybelline Miracle Touch Creamy Blush in 'soft pink'...
I've spoken about this product a little bit before, but to sum it up very quickly it's pigmented, easy to apply, great value at £6.99 and gives an amazing dewy rosy glow and I will do a full review of it soon, however now it's spring and I'm fake tanning I really want to find my perfect peach cream blush as I think it's a shade that look gorgeous with Spring skin as the lovely Nina Dobrev demonstrates-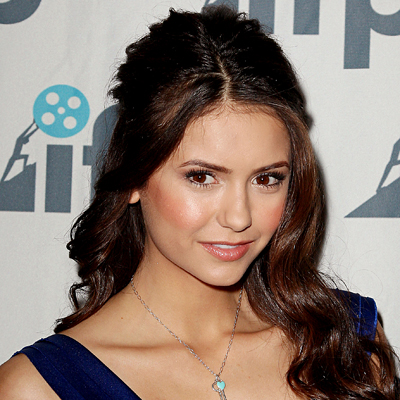 Ideally I'd like to be able to use it with my Real Techniques Stippling Brush and it to be an affordable product, although I'm open to more expensive suggestions! I'd also obviously love it to be of cream consistency, but if you know any great powder ones please do let me know :)
I'm doing an early post today as I've got my drama performance which we're assessed on later, we did it last night too and it went pretty well so hopefully tonight will be even better! It's not all work and no play though as I went to the Sheffield uni activity awards on Monday and went out after which was one of the best nights out I've ever had actually...who doesn't love getting dressed up and dancing till the lights come on :)
Thanks for your help girlies and I hope your week is going well!
Love Meg
x